Beyond Zero
Beyond Zero is Toyota's commitment to contribute to a world beyond emissions and beyond restrictions. A world where we leave nothing and no one behind, and where people experience the freedom to move, supported by Toyota's leading electrification technology and mobility innovations.

The end frame was designed keeping in mind the the idea of moving beyond zero, where the 'O' of zero was made into a portal accentuating the idea of moving above and beyond.
Head of Art: Dan Beckett
Executive Creative Director: Andre Moreira
Creative Director: Jim Stump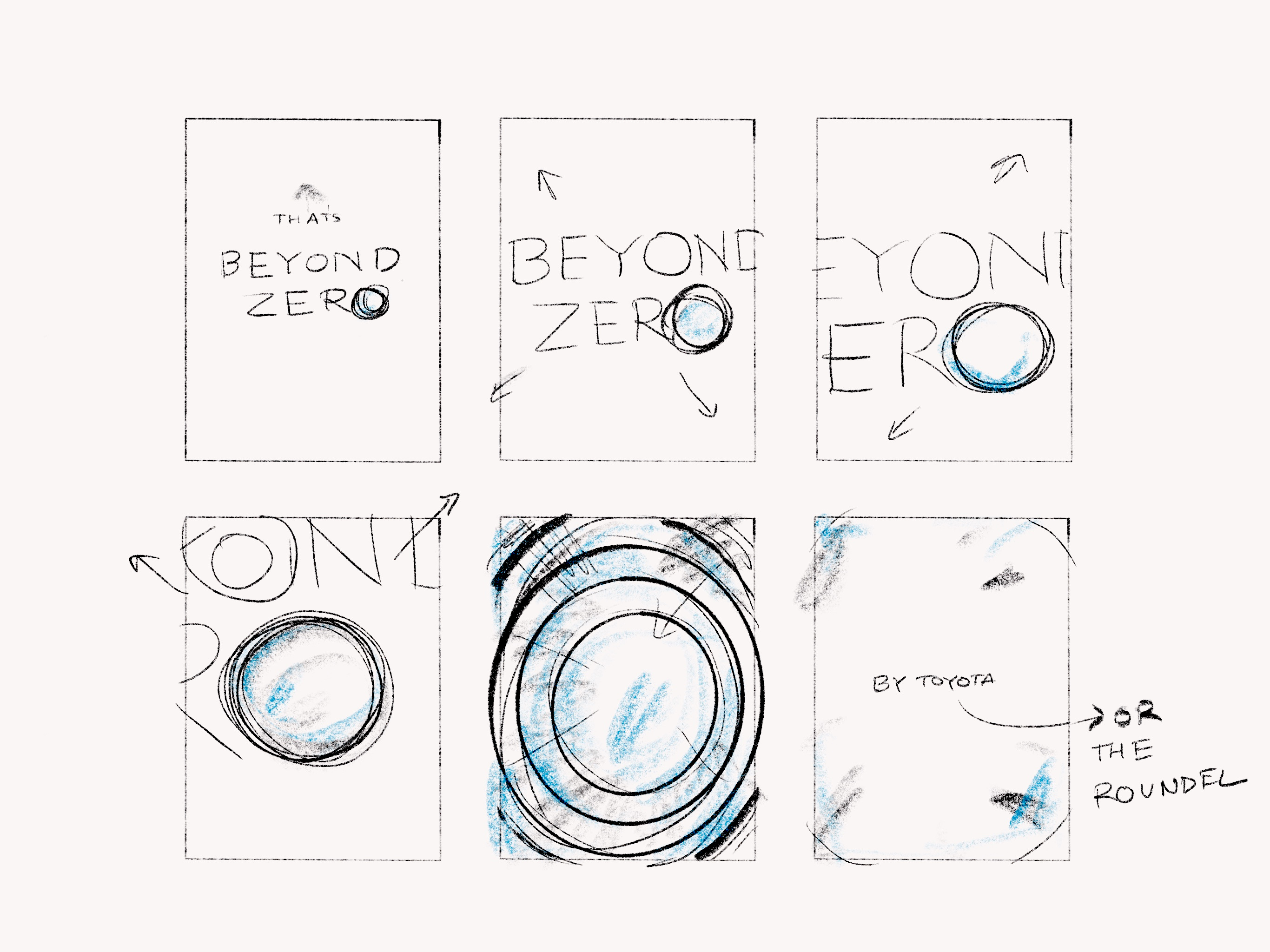 * New updates on Beyond Zero campaign.